THE BOARD
Formed as a united, independent body by the vast majority of kitesurfing's most established brands, it is the goal of the Global Kitesports Association (GKA) to represent the interests of the kite-sports industry and to support and promote the interests of all professional kite riders.
SECRETARY GENERAL: DR. JÖRGEN VOGT
As a lawyer with a background in political lobbying as well as professional windsurfing, Jörgen combines his passion for kitesurfing with an expert ability in the boardroom.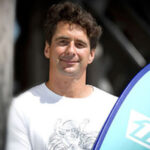 CHAIRMAN: TILL EBERLE
Till runs Duotone Sports, the biggest brand in kitesurfing, and is responsible for bringing many innovations in the sport to market. Based in Germany, his vision is to bring the kitesurfing industry to work together towards a common goal of safe development and growth.
VICE CHAIRMAN: KENT MARINKOVIC
The CEO of Cabrinha Kiteboarding is a passionate and active co-ordinator and project developer within the industry.
TREASURER: KLAUS WARKENTIN 
As Business Development Director for North Actionsports Group, Klaus is a man who is constantly on the move, investigating new avenues and is a force for evolution and change.
HONORABLE CHAIRMAN AND GKA USA REPRESENTATIVE: ROBBY NAISH
Multiple World Windsurfing Champion, pioneer of kitesurfing, head of Naish Hawaii and extreme sportsman, Robby has vast experience at all levels of competition, as a competitor, sponsor, mentor and consultant.
AT THE CORE
The GKA advocates that kiting as a sport can be done in all countries in harmony with nature. This includes the feasibility of professional kiting competitions on beaches that are suitable for this purpose. The GKA also works to create positive relationships with all national kiting associations as with the various professional kite sports organizations.
The kite sport industry aims to provide reliable information about market developments and to provide riders with a platform to achieve the goals of GKA. The GKA's main objective, however, is to ensure that kitesurfing continues safe practice through the development and implementation of equipment standards.
GKA KITE WORLD TOUR
Although the Global Kitesports Association wasn't founded as an organisation to run competitive world tours, the GKA is an alliance that consists of most of kiteboarding's main brands, so it is naturally in their interest to ensure that a healthy, ambitious and aspirational, professional competitive scene continues to flourish in all kiteboarding's disciplines.
At the end of 2016, the GKA was handed the rights to run World Championship tours in the expression disciplines of kitesurfing. The GKA Kite World Tour is being run by a professional team of a tourmanager, event managers, head judges, judges and media experts!
Click here to go to the GKA Kite World Tour Team page
ENVIRONMENTAL OUTLOOK
Kitesurfing is an incredibly invigorating sport to practice and also one of the most visually inspiring activities to capture the imagination. One of the main purposes of the Association is to support and encourage a friendly co-existence with special-interest groups, such as environmental protection groups, the tourism industry as well as the kite sports industry. The GKA aims to use kitesurfing's broad and naturally healthy appeal to raise awareness of current environmental issues.