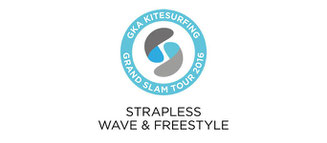 GKA WAVE & STRAPLESS FREESTYLE TOUR ROUND TWO, DAY THREE
QUARTERS, SEMIS, FINALS & A BIG AIR BONANZA!
Sotavento, Fuerteventura, Canary Islands, Spain, 3rd August 2016

After almost two weeks of non-stop action, the forecast could finally – perhaps - be receding in terms of wind here in Sotavento over the next few days. Rene Egli hosted the windsurfing World Cup before this GKA Wave & Strapless Freestyle kitesurfing contest, and in order to ensure a complete result in the best conditions possible, the race crew pushed ahead today with the first quarter final at 12 noon sharp, intending to push all the way through to the final before lunch. The riders certainly dished up a feast of entertainment!

Blowing slightly less than yesterday during the early rounds today, the winds soon increased, averaging 30 knots, with gusts up to 36. Riders found themselves planning their big moves in the gusts, and their more technical tricks in the lulls. There was plenty of gamesmanship out there today and the crowd revelled in the show. The main event indeed concluded before lunch with an insane display, especially in each of the semis and the final, and then in the afternoon a full Big Air contest ladder ran, which was duly lapped up by the spectators.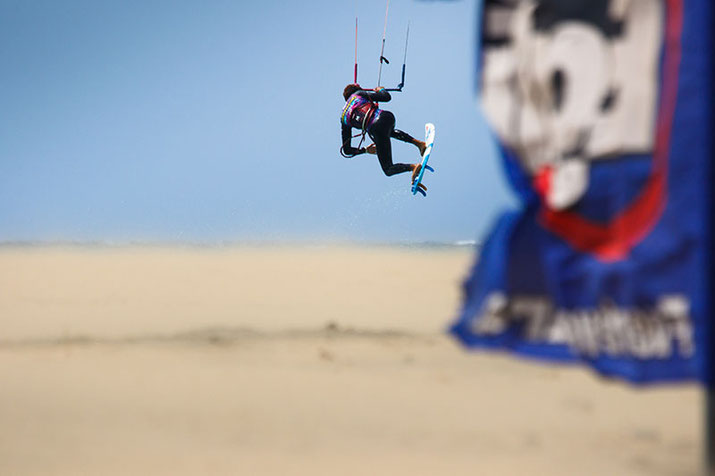 A slow start for the morning, but in this contest there's no time for that in these knockout stages. A heat can pass seemingly in an instant, as it must have for Jan Marcos Riveras who had to concede to Italian Sandro Pisu's slight increase in speed, and also landing a surface pass and crazy horse kite loop. Jan Marcos's back loop kite loop wasn't quite enough.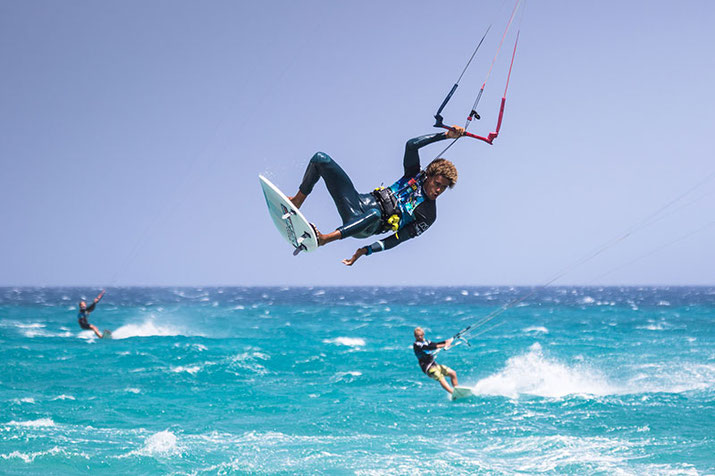 Camille landed a kite loop and front roll, but he couldn't quite find enough to beat Matchu's variety, who landed a front to blind, toeside air 3 and back rolls. In truth, there was no question Matchu wasn't going to make the final today. He's so hungry, but Camille has done France proud in this contest - the crowd will attest to that!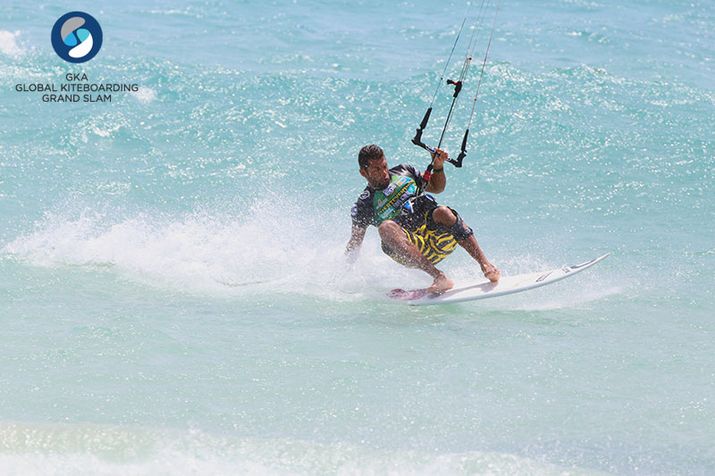 Stacks of front and back rolls from each rider would have left the result hard to pick, but Paulino is simply an extremely consistent, fast and powerful performer. He may have missed his frontside 3, but landed several nice air reverses, too... and threw caution to the wind with more powerful kite loops, requiring commitment on landing!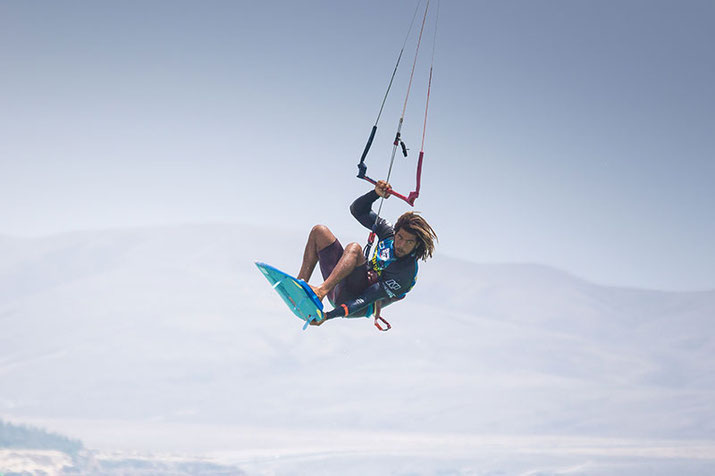 Airton is just so very impressive. He has so many front roll variations such as shove its and also to toeside with extreme power and smooth execution. The new Portugese rider on tour still managed to land his special toeside air 360 and front roll, but Airton stepped onto the beach from another planet today.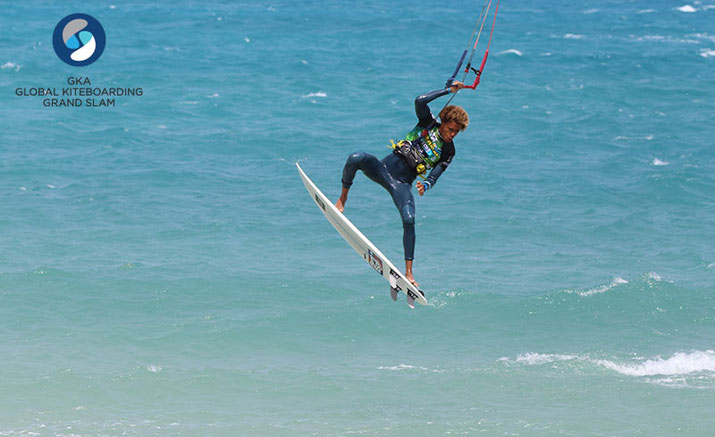 A nervy start to the semis with Matchu anxious to go one better than his second place in the last event, while Sandro had never reached this far in an international contest. Matchu notched up a front roll, front to blind, front shove it and double front. Sandro came off second best with a front roll and butt checked crazy horse kite loop, but also managed an air reverse on the inside for the crowds.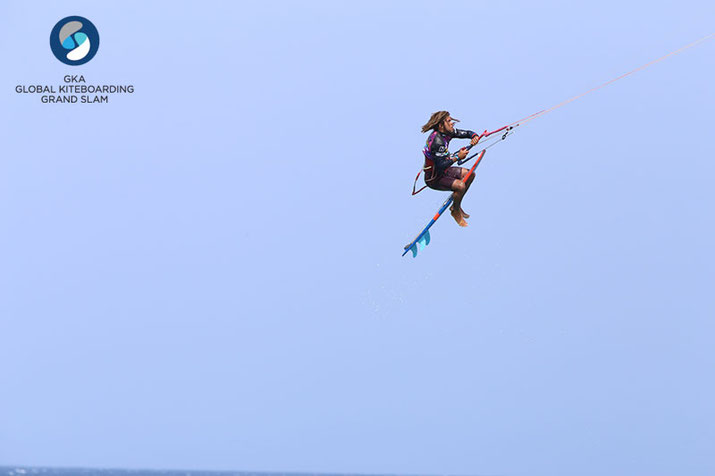 In a similar twist of fate, the two most similarly styled, powered riders met again in the semis, in what is surely the heat of the year so far. Airton was on fire with a super stylish and very uniquely executed inverted grabbed front roll before laying out a powerful front shove it as if it was routine. He nailed another new trick - a nose grab to toeside with a surface pass as well as a toeside air 360. Paulino fought hard with powerful front rolls, a front side 3 (air pass) and kite loop crazy horse, however, capping off his performance and illustrating just how far he can go when required, Aiton landed the most perfect mega loop crazy horse we've seen to date.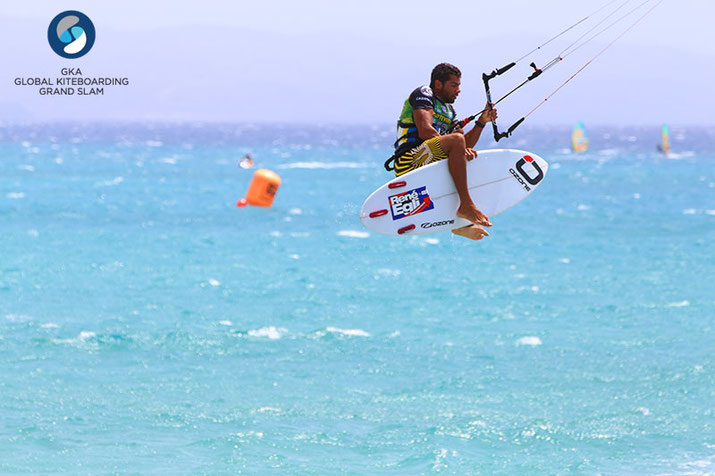 Paulino landed his first double front roll, a massive crazy horse kite loop and stylish grabbed back roll and outranked Pisu who couldn't find the technicality or power to match the dominant Portuguese rider.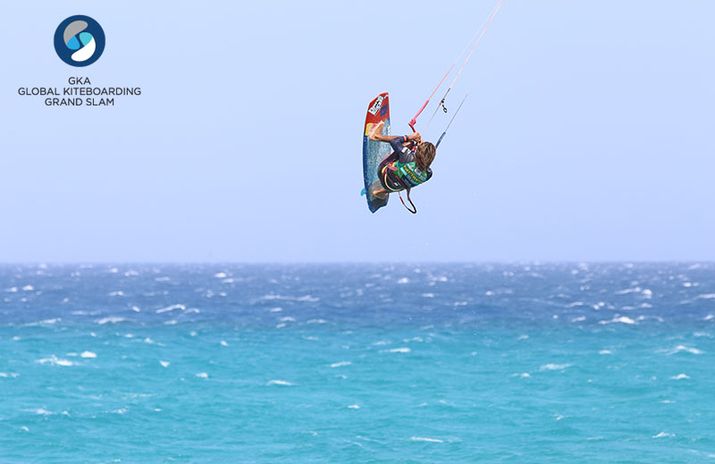 For the second time in as many contests these two great friends found themselves as huge rivals this season. Although they evidently have huge respect for each other, once the green flag goes up, it's battle on. An amazing show, worthy of the final. Both riders landed mostly similar tricks again (front shove it, double front, front to toeside) but the speed and commitment from Airton gave him the win. He also nailed two impressive kite loop crazy horses with near perfect landings which, as you'll see in upcoming videos, was rare in such challenging conditions.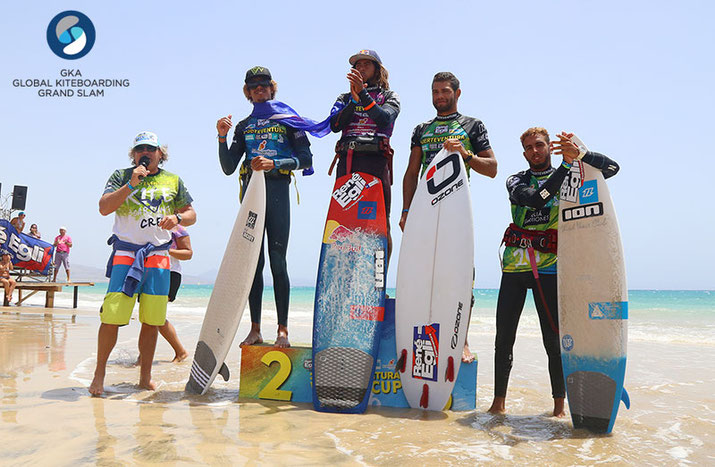 THE MAIN EVENT RESULT: 
1st: Airton Cozzolino (Italy)  North / ION / Red Bull 

2nd: Matchu Lopes (Cape Verde)  North / ION 

3rd: Paulino Pereira  (Portugal) Ozone / Channel boards / Underwave / Still 

4th Sandro Pisu (Italy) North / ION / Wipeout / Windwaveclub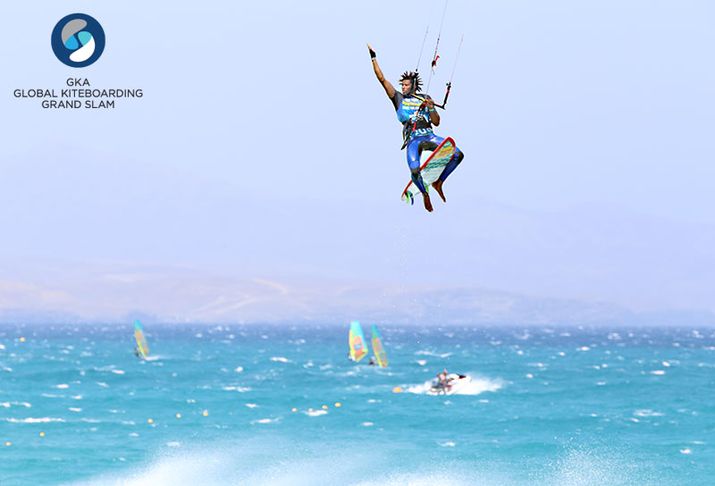 Luis Brito, giving them more... after asking for more!
As a huge bonus for the loyal crowds, the best trick contest served up the perfect visual desert after lunch. Running all the way through to the final result, Sotavento beach turned into Crazy Horse Town – with 75% judged on height, and 25% on performance. Although there was the oddly impressive huge forward and shove it, the menu was largely about huge kite loop attempts... and although he eventually finished second to Airton's insane aerial prowess and control, it was Cape Verdean Luis Brito who claimed the hearts in the crowd with his flambuoyant, visual and brave display. Paulino Pereira again finished third here and displayed massive commitment in his loops, putting a huge crack across his board on one particularly savage landing. Props to all.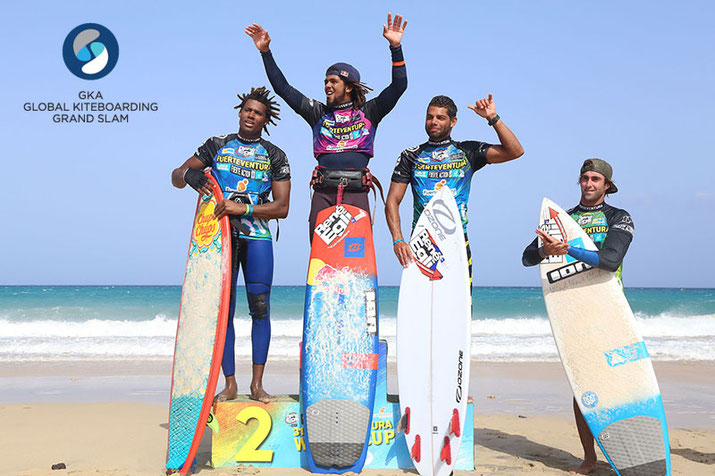 THE BEST TRICK RESULT: 
1st: Airton Cozzolino (Italy)  North / ION / Red Bull
2nd: Luis Brito (Cape Verde)  Advance / Chupa Chups
3rd: Paulino Pereira (Portugal)  Ozone / Channel boards / Underwave / Still
4th: Ralph Boelen (France)  North / ION 
The Tillmanns Team will produce another daily action wrap up video that we'll share tomorrow morning. Tomorrow's plan is for a best trick contest. Things just don't stop out here!
Huge thanks to organisers and hosts Rene Egli Fuerteventura for what has been a clean, professional (and very windy!) event. In the main music tent Major Lazer will play to thousands tonight. Did we mention the parties? They're epic!
Here's the GKA Strapless Freestyle Grand Slam Fuerteventura - Day 2 Video Highlights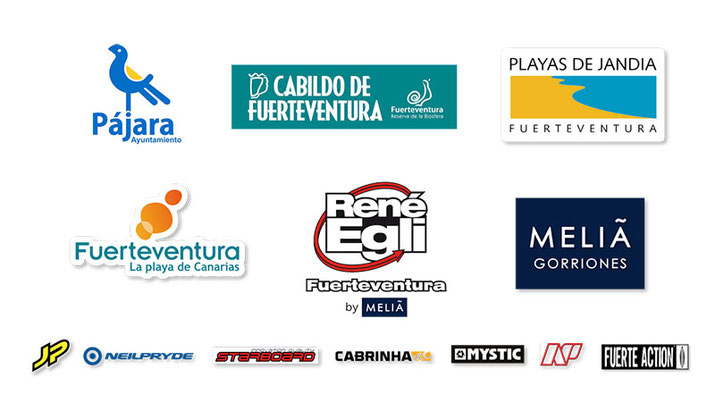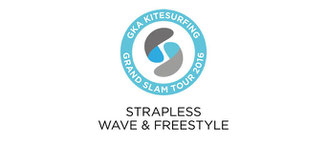 The GKA Wave & Strapless Freestyle Tour will see a mix of freestyle and wave events over the next few months, eventually resulting in the crowning of a GKA Wave & Strapless Freestyle Rider of the Year. After Sotavento in Fuerteventura the tour moves on to Mauritius in September, Dakhla  - Morocco in October and Fortaleza in Brazil in November. This first event in Tarifa kicks things off as a purely strapless freestyle event.
More updates soon. For more news, please follow the GKA: 
Like the GKA Facebook page here
Follow the GKA on Twitter here
Follow the GKA on Instagram here 
For more information, contact:
For more info on the GKA and the Grand Slam series, visit: