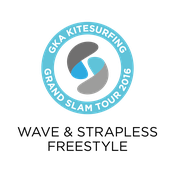 GKA WAVE & STRAPLESS FREESTYLE TOUR: RENE EGLI, SOTAVENTO
EXPRESSION BEST TRICK SESSION!
Sotavento, Fuerteventura, Canary Islands, Spain, 4th August 2016
Photos: Jim Gaunt / GKA (unless stated)
So, on to today, day four. After yesterday's full bore sessions, that not only included the climax to the main strapless freestyle event, but also a full 'Best Trick' contest (both won by Airton by the way), we felt that as we have the luxury of continuing strong conditions at the awesome Rene Egli Sotavento spot, we could allow the contest to breathe by running an expression session. Riders were encouraged to really let go and show us their take on the sport, taking advantage of mixing small wave attack with an array of fun freestyle moves. The crowd would act as an extra judge for the final, and it was up to the riders to court their approval any way they could... as you'll see.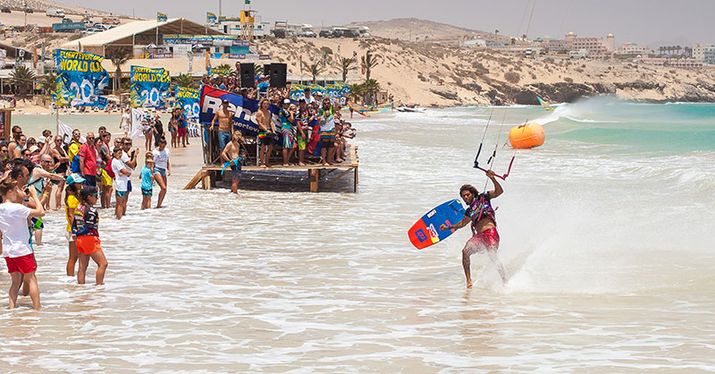 Airton. Close enough? / Photo: Tom Brendt / Tillmanns Team 
Not much more information required here in words, the riders' action did all the talking. Their best tricks included Airton's incredibly long, high speed barefoot, Paulino's huge kite loop crazy horse, Jan Marcos' signature full height front rolls with lots of style, Pisu's impressive aerials off-the-lip, Matchu's cool front roll combos mixed in with fluid wave turns and of course Luis Brito's handstands, spins, crazy horses... and more! 
We should have called this session, the 'Who Can Have the Most Fun on the Water' session! After three heats, six riders ended up in one big final that ran for 20 minutes.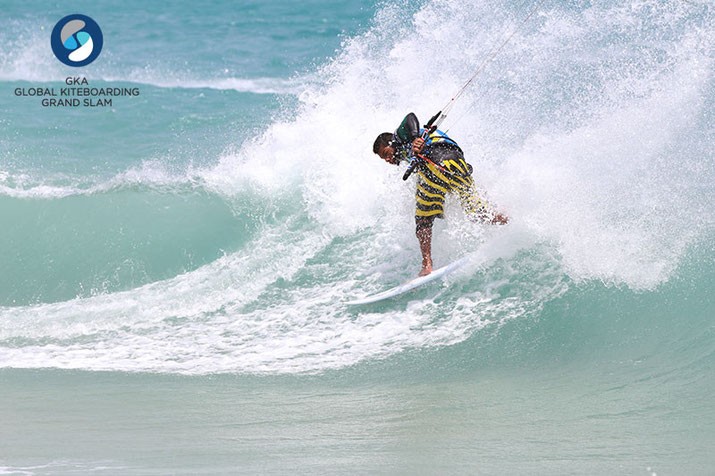 Let's start with a bang, or a smack! When the waves really kick in during the next part of the tour... Paulino Pereira is going to be all over it. His back hand snaps are something else.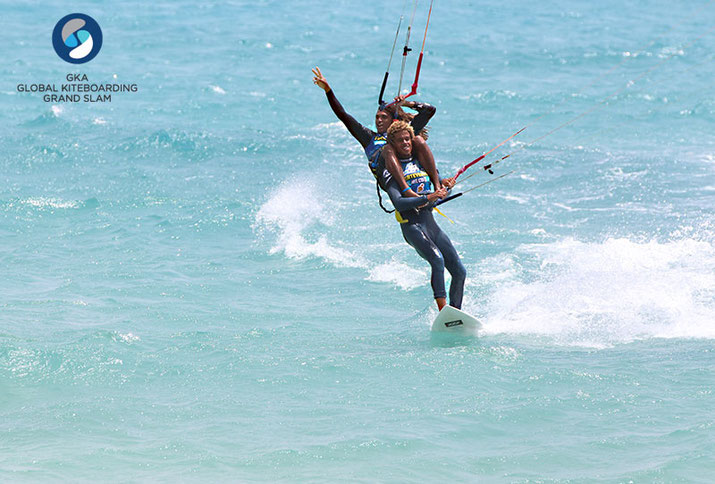 Teaming up for double crowd points! Matchu Lopes and Jan Marcos Riveras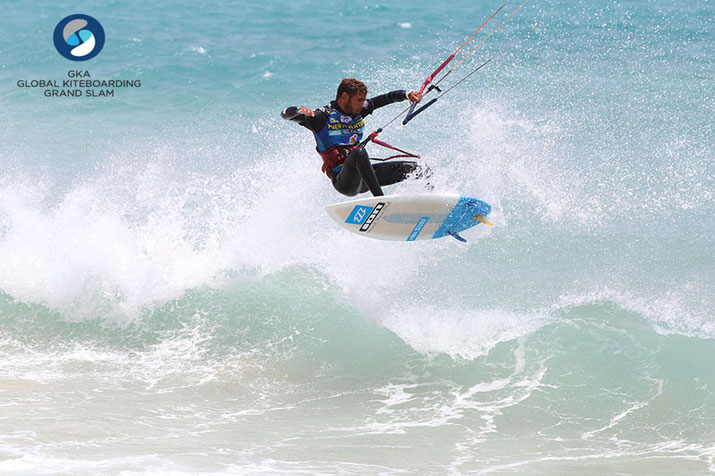 Sandro Pisu coming off the mini-lip close in!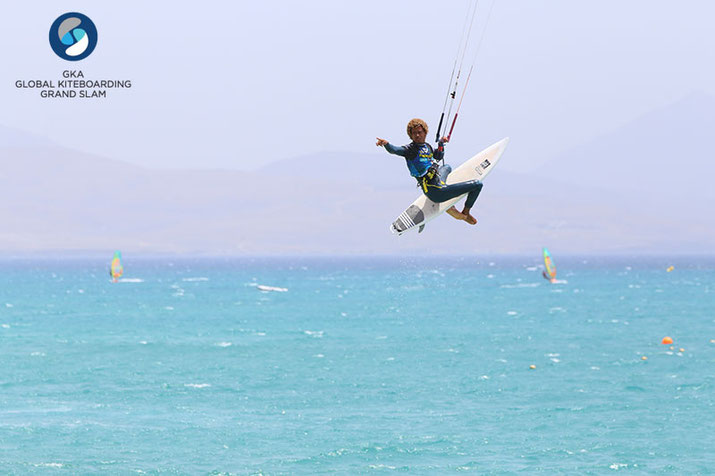 No, I love you guys! Matchu Lopes winning favour...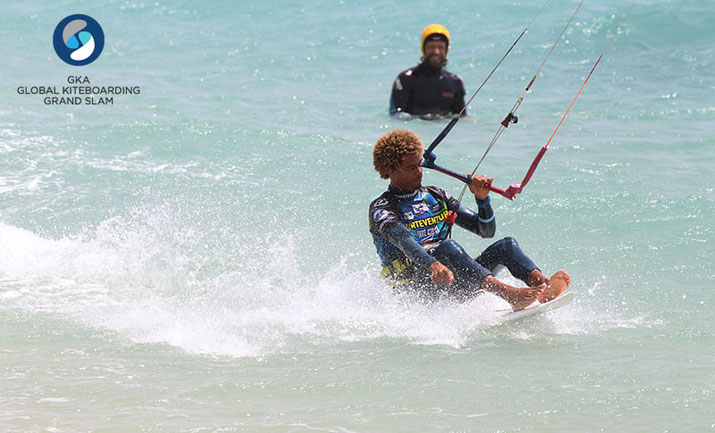 ...before coming back into the beach, switching gears and driving his car past the grandstand... neeeeow! 
Meanwhile... look out for Luis Brito, he likes to fly two kites!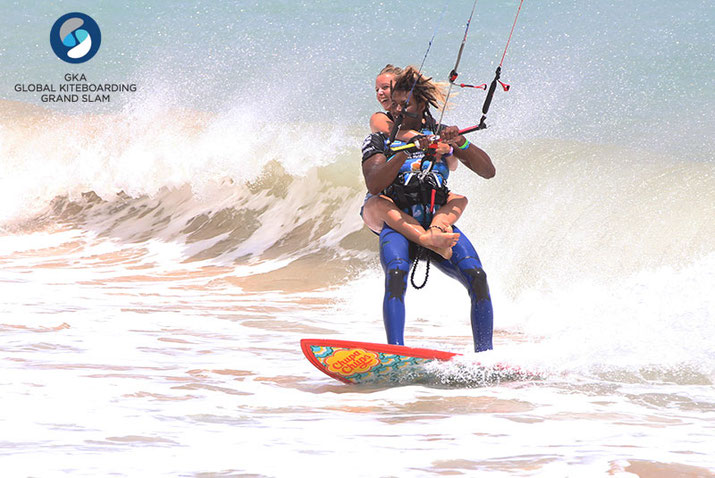 ... and take girls for a ride during the final heat!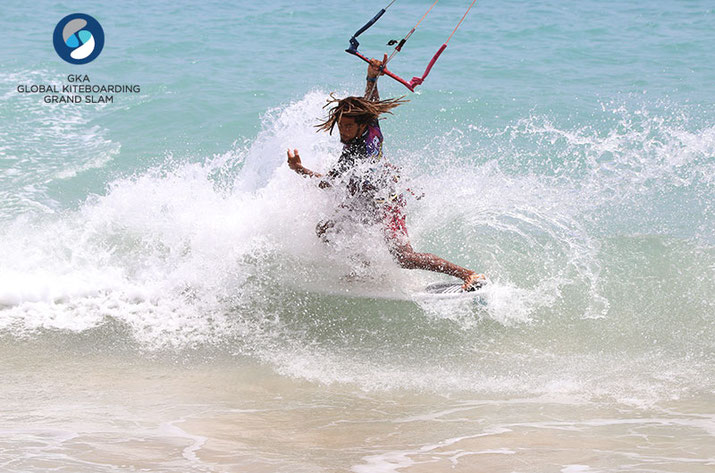 Airton was getting serious...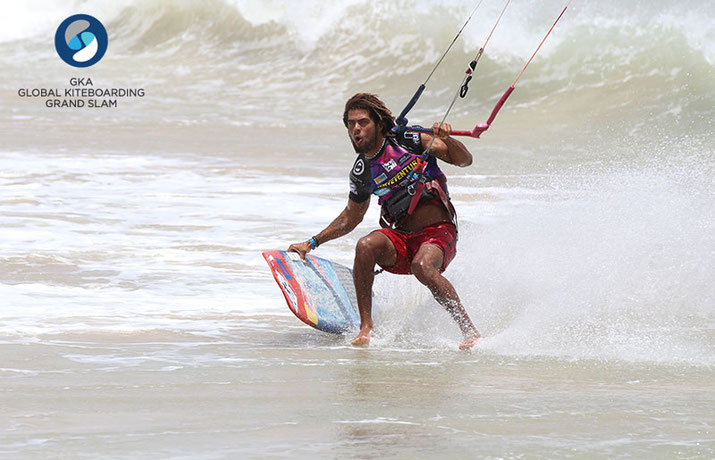 But not for long. He soon got the waterskis out! And rode for miles!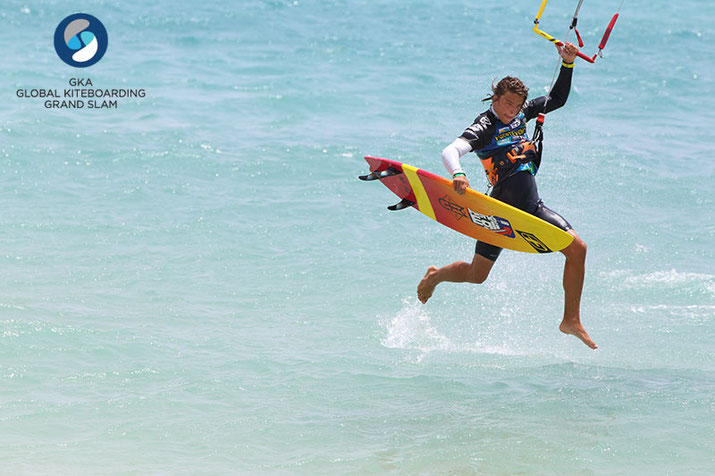 Camille Delannoy prefered walking on water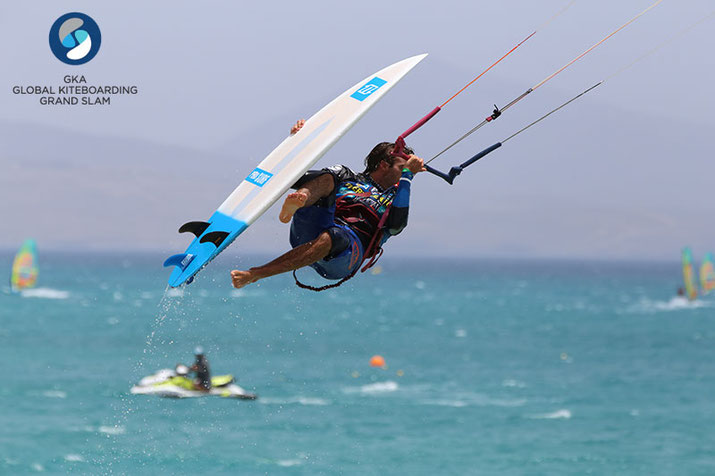 Ralph pinged around the sky with kite loops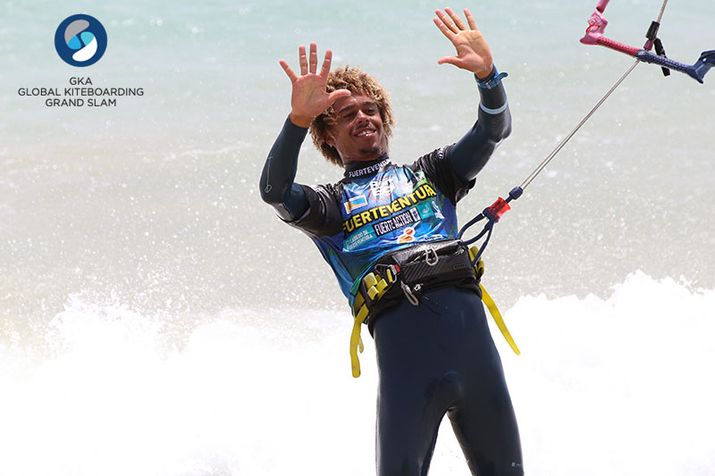 And Matchu was sure he'd scored a ten! 
THE EXPRESSION SESSION / BEST TRICK RESULTS:
1 - Airton Cozzolino (ITA) North / Ion / Red Bull
2 - Matchu Lopes (Cape Verde) North / Ion
3 - Paulino Pereira (Portugal) Ozone / Channel Boards / Underwave / Still
4 - Jan Marcos Riveras (DR) North / Ion / Wet
5 - Luis Brito (Cape Verde) Advance / Chupa Chups
6 - Sandro Pisu (Italy) North / Ion / Wipeout / Windwaveclub 
Watch the Facebook livestream of the final on the GKA Facebook page. 
Stay tuned tomorrow, we may have one more surprise! 
Here's the GKA Strapless Freestyle Grand Slam Fuerteventura - Day 2 Video Highlights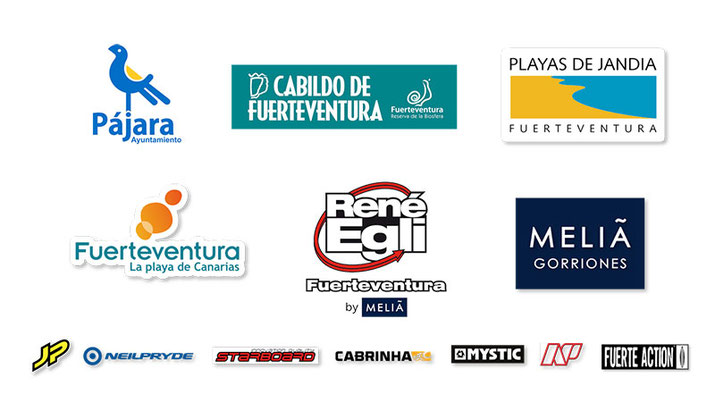 The GKA Wave & Strapless Freestyle Tour will see a mix of freestyle and wave events over the next few months, eventually resulting in the crowning of a GKA Wave & Strapless Freestyle Rider of the Year. After Sotavento in Fuerteventura the tour moves on to Mauritius in September, Dakhla  - Morocco in October and Fortaleza in Brazil in November. This first event in Tarifa kicks things off as a purely strapless freestyle event.
More updates soon. For more news, please follow the GKA: 
Like the GKA Facebook page here
Follow the GKA on Twitter here
Follow the GKA on Instagram here 
For more information, contact:
For more info on the GKA and the Grand Slam series, visit: